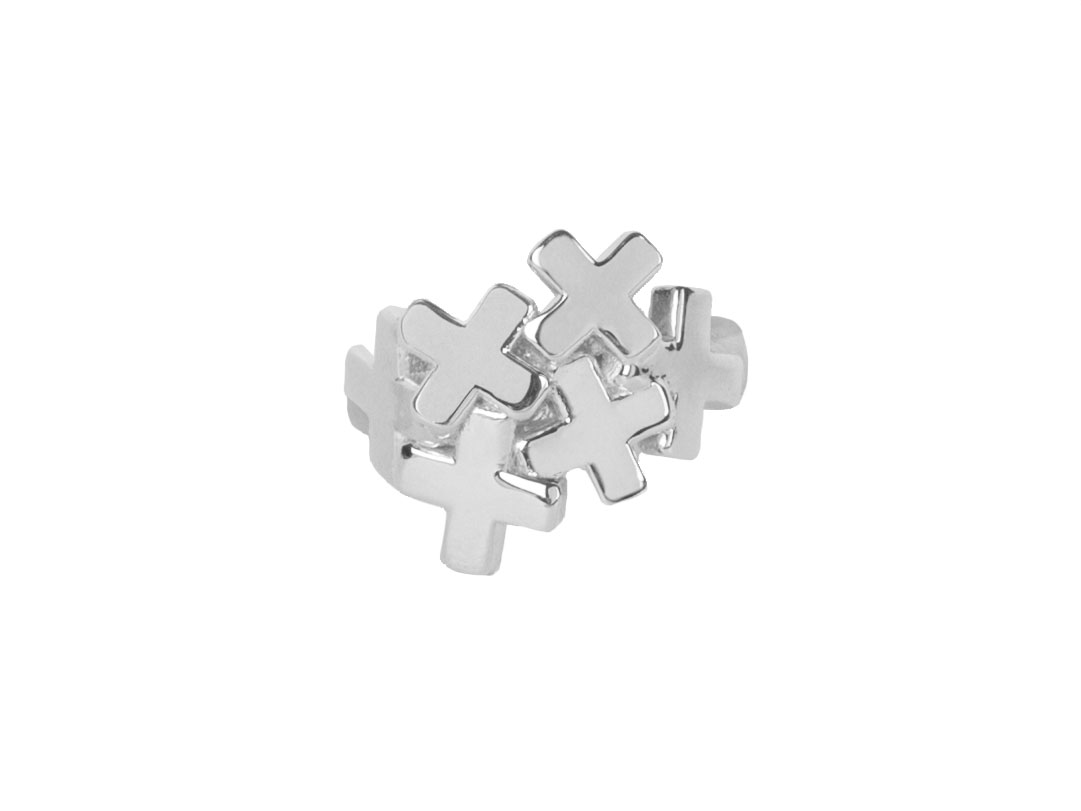 Small Pile of Plus Ring
Similar to the large Pile of Plus Ring, but smaller with 6 plus symbols thrown onto a simple band. Pairs perfectly with its sibling as a midi-ring combo – in fact, wearing the two together is bound to grab attention. Plus symbols at different angles catch the light in all directions for a glimmer that helps remind the person wearing it to magnify the positive energy in their life.
This unisex jewelry design comes in sterling silver and is polished to a beautiful sheen. Made to order in New York City, please allow for up to 2 weeks of production prior to shipment.