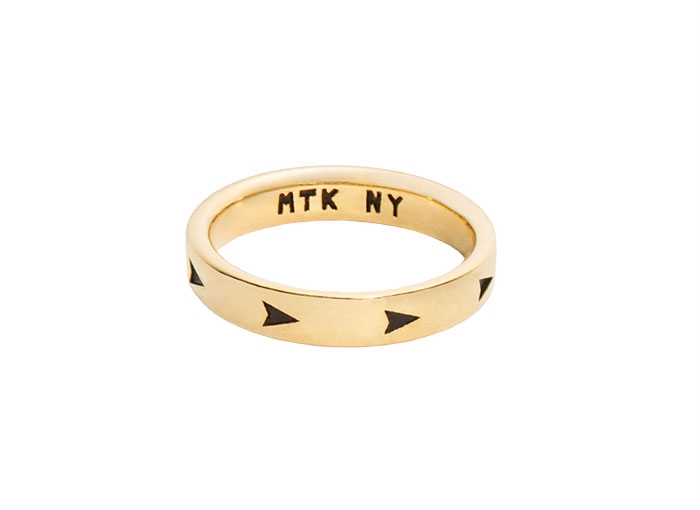 Arrow Band
A simple and stackable ring with repeating compass arrows on the outside and a MTK NY engraving on the inside representing the relationship between Montauk and New York, destinations both very close to the hearts of Lucas Goossens and Quincy Davis. We recommend wearing it as a stack of 3 in various gold tones.
Currently offered in size 7, please email jewelry@lucasplus.com for sizing requests.
Proudly produced in New York City - made of brass with choice of gold plating in 10k yellow, 18k yellow, and 18k rose.